From Ostrava, Olomouc to Krakow, Katowice and Vienna - airports and the city centres.
Take the advantage of travelling on-board TigerExpress with up to 15% discount for all the routes operated by TigerExpress - including connections from Ostrava or Olomouc to Krakow, Katowice and Vienna city centers or Airports. Use the TigerExpress comfort and fastest connections with free wifi on-board, small sweet snack and water - several times a day on the following lines: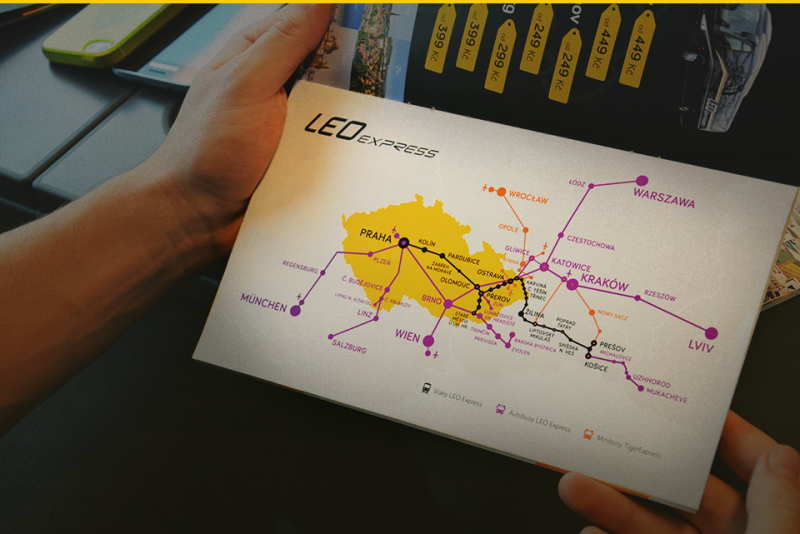 Ostrava - Katowice Airport: 7x daily
Ostrava - Katowice (centre) - Krakow Airport - Krakow Centre: 7x daily
Ostrava - Olomouc - Vienna: 3x daily
For your booking visit our www.tigerexpress.eu website, select the date and time of your journey and make the reservation. To benefit from this exclusive discount, select "Students under 26 years" in our reservation system to apply discount. After booking your journey you will receive your booking confirmation on your email address.
Please, have your ESNcard with you when boarding TigerExpress bus to prove your discount to our driver.
NOTE: Due to using of LEO Express booking system, be aware your trip is operated by TigerExpress! 
For further information please contact customer service line on 00420 702 557 590 or visit www.tigerexpress.eu.